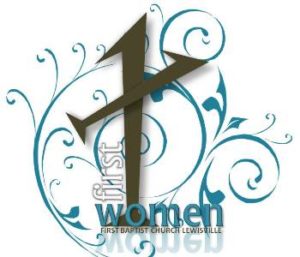 ---
First Women's Ministry at First Baptist Church Lewisville strives to offer women of all ages a place to come together as women to embrace one another, grow in Christ together, and touch our community.
Check out our Facebook page.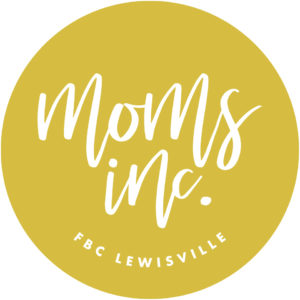 A ministry for moms of preschoolers & elementary-aged children
MOMS INC: FIND YOUR PEOPLE
September 7- November 9
Led by Martha Shultz | Moms of Preschoolers | Wednesdays, 9:30-11am | Room 203 | $25
Starts September 7 | 10 Sessions
Find Your People offers practical solutions for creating true community, the kind that's crucial to our mental and spiritual health.
In a world that's more connected and isolating than ever, we're often tempted to do life alone, whether because we're so busy or because relationships feel risky and hard. So many are hiding behind emotional walls that we're experiencing an epidemic of loneliness. However, science confirms that consistent, meaningful connection with others has a powerful impact on our well-being. We are meant to live known and loved. 
Childcare is available.
Choose the Moms inc Find Your People option beginning the week of September 4.
Choose the Moms inc option.
Have questions? Want more information? Reach out to FBC Lewisville and one of our team will get back with you shortly. We are here to answer any questions you may have about Christ, Salvation, the Bible, this Church, Events, or other things we can help with.