In this 7-session Bible study, you'll discover divine love in the often overlooked and misunderstood passages. And you'll be delighted to find that Jehovah of the Old Testament is the same redemptive and compassionate God we see through Jesus Christ in the New Testament. He has always been and will always be for us!
Join us September 28-November 9, 7-9pm, in room 103.
---
Save the Date: November 18
A concert by Point of Grace and shopping at Peddler Booths
It will be a different kickoff for Christmas.
Tickets go on sale October 3 in the atrium on Sundays or in the church office during the week.

Peddler Booths are back for Taste of Christmas!
One night only—November 18
Church members may register beginning September 1 / nonmembers on September 15
Email fbclpeddlers@gmail.com for more information.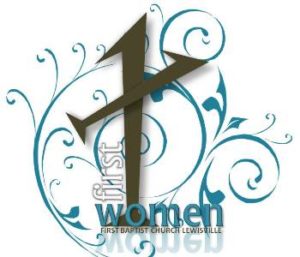 First Women's Ministry at First Baptist Church Lewisville strives to offer women of all ages a place to come together as women to embrace one another, grow in Christ together, and touch our community.
Check out our Facebook page.
---
PRISCILLA SHIRER SIMULCAST
GOING BEYOND
September 25 // Room 203
LUNCH included
9am

A Virtual Event Filled with Powerful Biblical Truth to Shake You Out of Routine Faith Once and for All
At Going Beyond Live, you won't find sugar-coated truths or half-hearted declarations. Instead, you'll experience:
Whole-hearted teaching to inspire and challenge you to step into God's plan for your life

Powerful worship that centers your heart on Christ

Fellowship with other believers who will encourage you in your walk with Christ

Inspiring interview segment with special guest Katherine Wolf
Are you ready?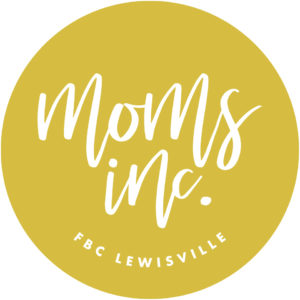 A ministry for moms of preschoolers & elementary-aged children
Moms inc. is a time of connection, crafts, speakers, discussion, and lots of surprise fun! It is a refuge—a place of rest and refilling for all moms. We meet every other Wednesday from 9:30am-noon beginning September 8.
Kiddos (birth through Pre-K) have loads of fun in KIDS INC while the mommas do their thing.
We would love for you to join us this year if you are a mom of preschool or elementary-aged kids. And of course, we'd love it if you invite your friends as well. Each semester costs $55. FBC Lewisville covers the cost of childcare which is a HUGE gift!
Contact Mikel Porter for details.
Sign up for our waitlist below. As soon as a spot opens up, we will contact you. Thanks for your patience.
Have questions? Want more information? Reach out to FBC Lewisville and one of our team will get back with you shortly. We are here to answer any questions you may have about Christ, Salvation, the Bible, this Church, Events, or other things we can help with.