Gabbin' and Game Night
Join us for a night of fellowship & fun!
June 28 at 6:30pm!
We will enjoy desserts and friendly games of Bunko. Tickets will be $5.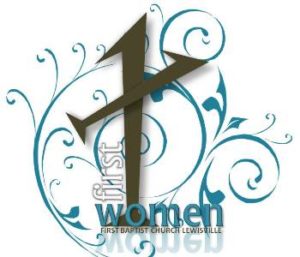 ---
First Women's Ministry at First Baptist Church Lewisville strives to offer women of all ages a place to come together as women to embrace one another, grow in Christ together, and touch our community.
Check out our Facebook page.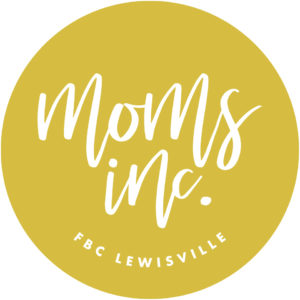 A ministry for moms of preschoolers & elementary-aged children
Moms inc. is a time of connection, crafts, speakers, discussion, and lots of surprise fun! It is a refuge—a place of rest and refilling for all moms. We meet every other Wednesday from 9:30am-noon beginning January 12.
Kiddos (birth through Pre-K) have loads of fun in KIDS INC while the mommas do their thing.
We would love for you to join us this year if you are a mom of preschool or elementary-aged kids. And of course, we'd love it if you invite your friends as well. Each semester costs $55. FBC Lewisville covers the cost of childcare which is a HUGE gift!
Contact the church office for details.
Have questions? Want more information? Reach out to FBC Lewisville and one of our team will get back with you shortly. We are here to answer any questions you may have about Christ, Salvation, the Bible, this Church, Events, or other things we can help with.