March 25 // 7pm // WC
Time of Testimony & Prayer
It's time to gather—
Time to testify the Lord has been faithful during these dark days of loss. Just come with an open heart and consider the question: "Where have I seen Jesus these past days?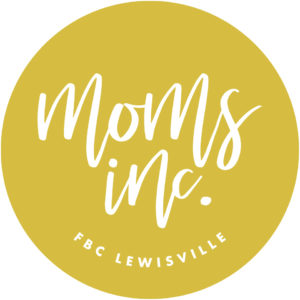 A ministry for moms of preschoolers & elementary-aged children
WOMEN'S BIBLE STUDY
MATCHLESS:
The Life and Love of Jesus
by Angie Smith
---
February 10-May 5 every other Wednesday
in lieu of Moms inc. 
Covid has changed a lot of things and MOMS INC is one of them. Due to all the craziness, we haven't been able to meet since last March. We want to start meeting February 10 even though it will look different.  We will meet from 9:30-11am and spend time looking at the life of Jesus. This study is not intense and is friendly to those who have been walking with Jesus for a long time as well as for those who are maybe asking questions and seeking answers. It won't be the same as Moms Inc in the past but I believe this will be a sweet time of filling our minds and hearts with good things in the midst of a stressful season. Childcare spots are limited (for birth through
pre-k) so sign up quickly! The cost for registration is $15 (covers most of your book) and then FBC Lewisville will cover the rest of the costs. We will be masked and physically distanced to keep each other safe.
If you'd like to join us, please register below! We will be in touch the week prior with specifics about dropping kiddos and where to find us.  If childcare spots are full, we will move you to a waiting list and will reach out if we have space before February 10. If you have any questions, please email me at mporter@fbclewisville.org.
I'd love to help!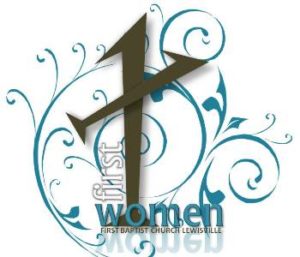 First Women's Ministry at First Baptist Church Lewisville strives to offer women of all ages a place to come together as women to embrace one another, grow in Christ together, and touch our community.
Year round, you will find a variety of weekly Bible studies directly focused on the relevant needs of women just like you.  We strive to offer topical studies for all ages and walks of life.
First Women's special events are planned as a connection point for women to come together to celebrate and fellowship with one another.
First Women believes it is our calling to be the hands and feet of Christ by reaching out to others in need in our community and world. Our Touch the World Team seeks out needs and ways to impact people in their everyday lives, giving our women an opportunity to show God's love in a measurable way.
Check out our Facebook page.
Have questions? Want more information? Reach out to FBC Lewisville and one of our team will get back with you shortly. We are here to answer any questions you may have about Christ, Salvation, the Bible, this Church, Events, or other things we can help with.