They were continually devoting themselves to the apostles' teaching and to fellowship, to the breaking of bread and to prayer. Acts 2:42
"devoting themselves to the apostles' teaching"
Learn who God is and who you are in Christ
"and to fellowship"
Grow in your relationship with God and fellow Christ followers
"breaking of bread and to prayer"
Find your place in ministry and live a life of worship
"And the Lord was adding to their number day by day those who were being saved." Acts 2:47
Live the life as missions and evangelism becomes a part of everyday life for Christ follower as the natural response of living out Acts 2:42
Small-Group Discipleship is an opportunity for you to be formed and shaped in your spiritual journey along with fellow Christ-followers. (i.e. be the church). We want to see every person in a healthy Small Group.
These men's, women's, and co-ed small groups meet throughout the week at various locations. We also offer childcare on Sunday and Wednesday evenings for parents of small children. We have four semesters scheduled for 2021 but you may start a small group at any time.
Our church is passionate about getting people in groups and getting groups healthy. Our Small Groups are 3 or more people who meet together regularly to live an Acts 2:42 life.
Follow Me - a six-week study: When Jesus says, "Follow Me," it's not an invitation to say a prayer; it's a summons to lose our lives. In this much-anticipated follow-up to Radical, Pastor David Platt challenges the traditions of cultural Christianity and reintroduces us to Jesus and his most simple request, "Follow Me."
Disciple Path: The Truth – a six-week study: The Truth Bible Study Book helps disciples answer the question: "What does a disciple believe?" Many people will claim Christianity, but do they really know what they believe? Do they know the doctrines of the faith? The Truth challenges group members to take a deeper dive into six core doctrines: God as triune creator, the reality of sin, the Person and work of Christ, the kingdom of God, and the Church. This disciple-making resource emphasizes practice and mentoring for group settings of multiple sizes to explore the primary doctrines of a disciple of Jesus.
Philippians – an ongoing study on the Book of Philippians led by Jim Wilkins
NEW 13-WEEK SESSION BEGINS AUGUST 15 AT 4:30PM
ROOM 103
DivorceCare is a weekly seminar/support group that will help you heal from the hurt. It's a warm, caring environment led by people who understand what you are going through. Gain hope for your future!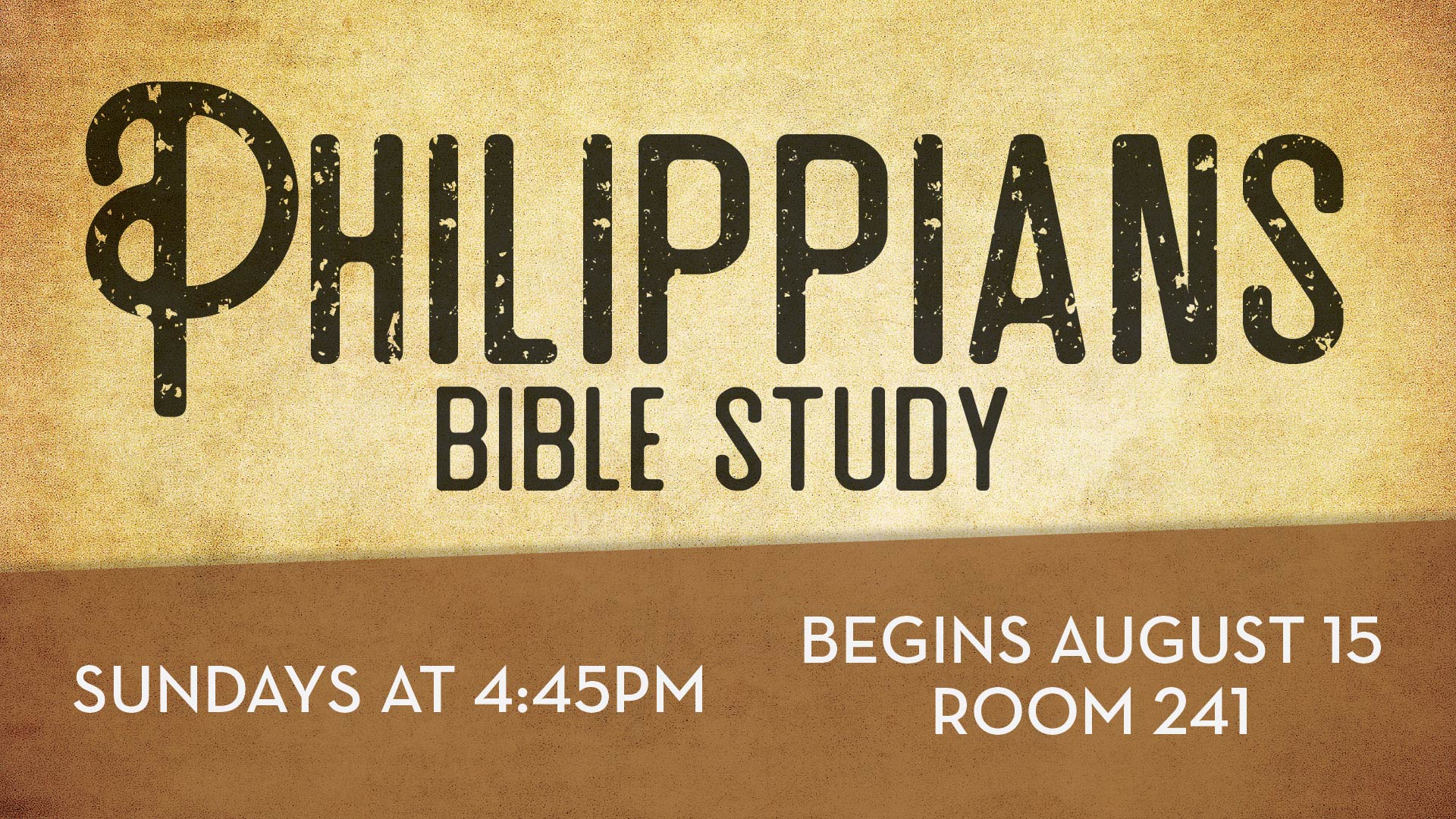 Philippians Bible Study
How would it make you feel if the Apostle Paul wrote a letter just to you?  A letter about finding Joy in the middle of the most difficult or challenging circumstances in your life?  A letter which explains not only how to acquire this Joy, but how to live in it daily to bring God great glory?  This study is a lecture style presentation with time for questions or discussion after every lesson.  It is designed to cover the whole letter in 20 lessons.
WOMEN'S SMALL GROUPS
First Women's Ministries provide several small group studies on various days and nights. We will be re-launching our women's small groups in the near future. Keep watching this page for updated information.
MEN'S SMALL GROUPS
Our pastor, Dr. Stephen Hatfield, leads a Bible study on Tuesday mornings in the Choir Room. The study goes verse-by-verse through a book of the Bible. The class runs promptly from 6:30am-7:15am. Coffee is provided but please bring a Bible.
To find out more, email Stephen sghatfield@fbclewisville.org
SHORT-TERM STUDIES
Throughout the year, we offer studies for you to join on Sunday nights and on occasion, Wednesday nights. The studies currently being offered are described above.