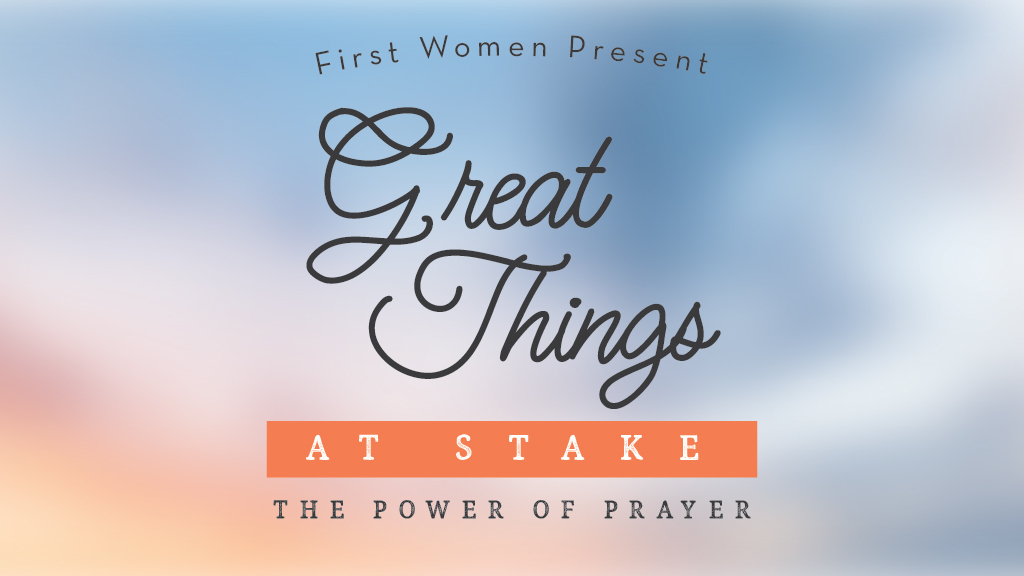 Great Things at Stake - The Power of Prayer
Nov 19, 2020 at 7:00 PM
First Women's Ministry presents Great Things at Stake - The Power of Prayer
There is much power to be had through the practice of prayer. Join us for a night of encouragement and learning how to stake out our homes, churches, schools, and land and claim it for God's glory. God is on the move.
Our speaker will be Steve Hemphill.
Tickets: $5 in-person or virtual
Register here.
Have questions? Want more information? Reach out to FBC Lewisville and one of our team will get back with you shortly. We are here to answer any questions you may have about Christ, Salvation, the Bible, this Church, Events, or other things we can help with.