Join the Men's Ministry on Monday mornings at 6:30am as we study the book of Romans together. You can get the study book on Amazon.
We will begin on September 11. Here are the first six weeks …
Week 1 – The Gospel as the Revelation of the Righteousness of God (1:1–17)
Week 2 – God's Righteousness in His Wrath against Sinners (1:18–3: 20)
Week 3 – The Saving Righteousness of God (3:21–4: 25)
Week 4 – Hope as a Result of Righteousness by Faith (5:1–8: 39)
Week 5- God's Righteousness Extended to Israel and to the Gentiles (9:1–11:36) God's Righteousness in Everyday Life (12:1–15:13)
Week 6 – The Extension of God's Righteousness through the Pauline Mission (15:14–16:23) Final Summary of the Gospel of the Righteousness of God (16: 25–27)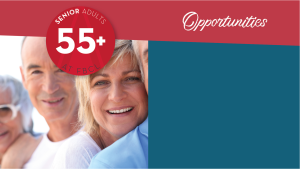 We have lots going on for our senior adults! We'd love to have you join us! For questions, details about events, or to sign up for an event, contact Leesa at lgreen@fbclewisville.org. You can also sign up below:
Read More

→
Have questions? Want more information? Reach out to FBC Lewisville and one of our team will get back with you shortly. We are here to answer any questions you may have about Christ, Salvation, the Bible, this Church, Events, or other things we can help with.