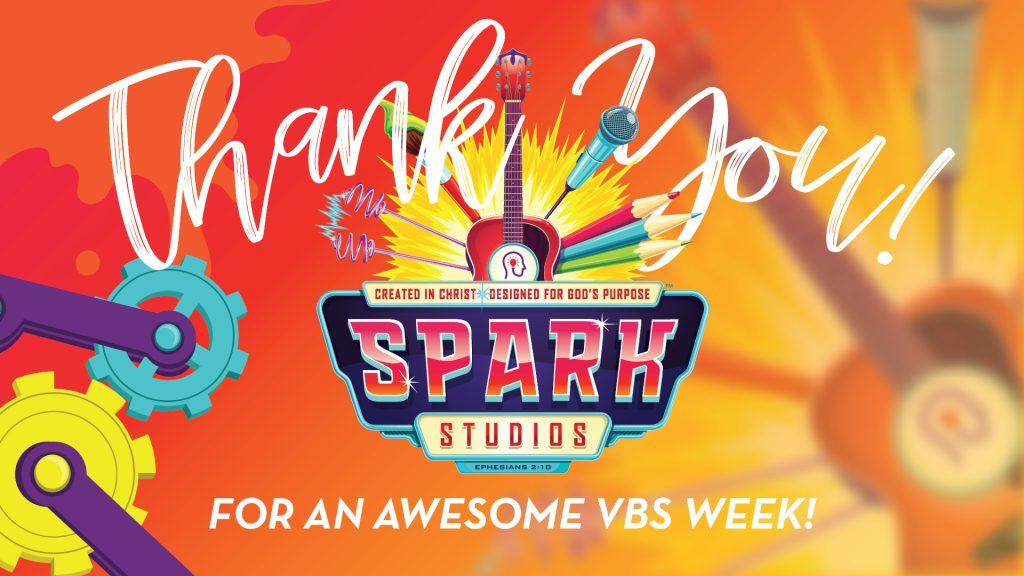 Church Family, Thank you so much for the many ways in which you supported and served the Lord, children, and their families through Vacation Bible School last week! It was truly amazing to see the Body of Christ come together in the following ways:
152 Adult and 2.10 Student Leaders led the 440 kids who attended VBS to learn the eternal Bible Truth that they are created in Christ and designed for God's purpose!
Ruben Cantu and the Missions Rotation Leaders instilled a heart for the Lord and others as they taught about Operation Christmas Child.
Kids partnered in sharing the Gospel as they packed 325 shoeboxes.
Kids gave $1296.00 in Missions Offerings to Operation Christmas Child to offset shipping shoeboxes.
Aimee Rosier and 2.10 Students helped kids play games and have fun in the Recreation Rotation!
Volunteers created 18 sets of classroom decorations as well as assisted our staff in other logistics.
Members of the Deacon Body served on the VBS Security Team who patrolled inside and outside our buildings as kids learned about Christ.
Music Rotation Leaders and 2.10 Students led kids to praise the Lord and learn to be lifelong worshippers through the Music Rotation.
BJ Foster and the 2.10 Ministry hosted incoming 6th Graders during VBS, making a bridge from Kids Ministry to Student Ministry as they engaged in Bible study, games, and other fun daily events.
Sandy Hankins and her staff served kids wonderful snacks each day.
Margaret Luse and her amazing team served yummy treats during the day to leaders in the Worker Snack Room!  
Two churches in our area were able to reuse our ministry's VBS curriculum and decorations for their upcoming weeks of VBS.
Volunteers wrote handwritten notes to 37 families without a church home thanking them for allowing their children to attend VBS, beginning the follow-up process.
Decision Service Follow-Up packets were given to the 32 kids who indicated they wanted to receive Christ or talk to someone about this decision, including 13 FBCL kids whose families are members. 
Thank you again for your support and prayer! To God be the glory. GREAT THINGS He has done, is doing, and will do!
Julie Hammer
Children's Minister and Interim Preschool Minister
Looking for a fun place for your child's next party? Party slots are available on the second and fourth Saturdays of the month, 10am-12pm. Click the link below for FAQs, policies, and registration!
Read More

→
Have questions? Want more information? Reach out to FBC Lewisville and one of our team will get back with you shortly. We are here to answer any questions you may have about Christ, Salvation, the Bible, this Church, Events, or other things we can help with.