As a committee, we believe prayer plays an important role in our task. We believe that prayer is the where and how we seek the will of God.  As we prepare for a new pastor, we want to invite you to join us in prayer. Over the next months, we will release prayer guides so you can pray alongside us for the future of our church. Each month will have a topic to focus on and each week will have a specific request and verse listed.
Why a verse with the request? We believe the Bible commands us to pray, as well as shows us how to pray. Throughout the Old and New Testaments, we find prayers of repentance, praise, thanksgiving, and intercession. These show us how to approach God, what we can ask of God, and what we can anticipate. 
We thank you for the prayers you have already offered on our behalf! May God bless this time, and may he hear the prayers of his people.
Prayer Guide – Week 1
Pray for PSC by name…
Father, I lift up the members of the PSC, Steve, Sheri, Sandra, Marty, Bobby, Katie, Julie, Zach, Grace, Lisa, and Rick. Give them a heart of compassion, kindness, humility, gentleness, and patience. Let your peace rule in their hearts. Give them direction and guidance. Who do you know personally? Take their burdens to the Lord and ask that he show you how to encourage them.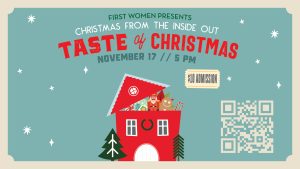 November 17 / 5pm presented by First Women's Ministry Kick off the holiday season with us at our annual Taste of Christmas! We will have Peddler Booths for shopping, a meal, and a wonderful program with comedian/story-teller/joy-bringer and best-selling author Dorie McLemore. Get all the details at the link below!
Read More

→
Have questions? Want more information? Reach out to FBC Lewisville and one of our team will get back with you shortly. We are here to answer any questions you may have about Christ, Salvation, the Bible, this Church, Events, or other things we can help with.