BEGINS AUGUST 12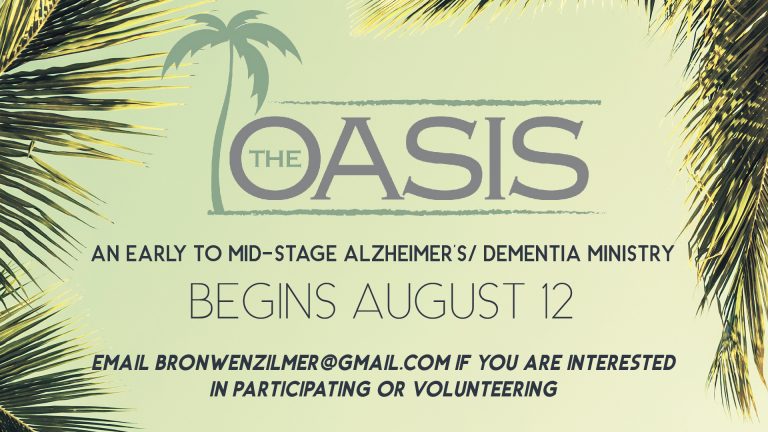 The Oasis, an Early to Mid-Stage Alzheimer's/ Dementia Program is an outreach ministry of First Baptist Church of Lewisville. This program provides a meeting place for adults with early to mid stage Alzheimer's disease or related dementias. Meetings will combine socialization, physical movement, music and other memory stimulating activities in a safe and comfortable environment. Trained volunteers will lead the group with 1 to 1 ratio or volunteers to participants.
Contact Bronwen Zilmer (bronwenzilmer@gmail.com or 214-394-4721) to find out more on how to get involved.
|
Click HERE to register for Fellowship Night Friday, October 1, 20216:30pm-9:30pmRegistration Ends Wednesday, September 29, 2021 One of the greatest needs in a family's life is community. In order to foster and strengthen the relationships of members in adult Bible Study groups, the Preschoolers At First Ministry provides Fellowship Night. Childcare for children birth through…
Read More

→
Have questions? Want more information? Reach out to FBC Lewisville and one of our team will get back with you shortly. We are here to answer any questions you may have about Christ, Salvation, the Bible, this Church, Events, or other things we can help with.